Allois Malfitani and Valentina Permiakova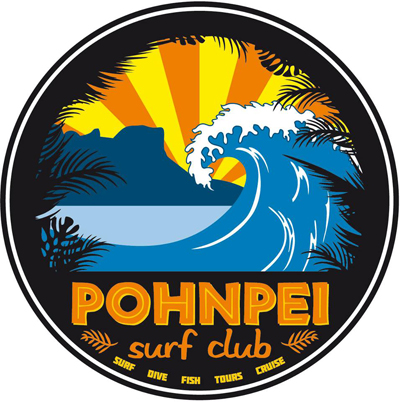 Pohnpei Surf Club
We do it becaue we love it. Might as well take you for the ride.
Activities:
Information:
First and longest surf resort in Micronesia. Hosted BBC, Discovery Channel, National Geographic.

The Pohnpei Surf Club tour operation catering to Pohnpei Visitors for the last 15 years. Divers, snorkelers, surfers, Stand up paddle boards, kayaks, Nan Madol, Ant Atoll, sport fishing and hikes, we do it all. Package deals with hotels and airport transfers incluided. As today the Pohnpei Surf Club is the longest running tour operation in Pohnpei. Open year round, we do it because we love it and as a hobby so might as well take you for the ride! A great location and boat fleet, we know when and where to go on the daily basis to get the best of Pohnpei for our guests. Come enjoy your Pohnpei experience with us.

 
Services & Products offered
Hotel
Restaurant
Airport Transfers (free)
Scuba Diving
Snorkeling
Stand up paddle boards
Kayaks
Surfing
Nan Madol
Ant Atoll
Land Tours
Sports Fishing
Trolling
Spin Casting
Hours of Operations
7:00 AM to 7:00 PM. Years Round.
Holidays Observed: Open on Holidays
Other Info
Credit Cards Accepted: MASTER CARD, Paypal, VISA
We'd love to hear from you...
Tel:

691-320-7845
691-920-7343

Physical Address:

Mangrove Bay Hotel, Nett
Kolonia
Pohnpei
96941

Mailing Address:

PO Box 1893
Kolonia
Pohnpei
96941
CONTACT US!
* indicates required fields
Please complete and submit this form and we will reply very soon. Thank you in advance.