Micronesia E-Brochure
Events & Happenings
Travel Tips
Kosrae Photos
Kosrae Videos
Book Your Travel
Travel Deals & Promo's
Share this Page
Subscribe to Information
Already Visited Kosrae?
Share Your Experience

Kosrae Visitors Bureau:
PO Box 659, Tofol, Kosrae 96944, Tofol Road, KVB Building 96944
Telephone:
370-2187
Email:
visitk

[email protected]

 
Website:
www.visitkosrae.com
"The Jewel of Micronesia"

Len Wo! (Good day)
Inside each of us, there is an island dream

. It is cast in quiet images of sunny, unspoiled beaches, caressed by crystal waters and deep blue skies. Vivid green is the color of its tropical mindscape and calm is the color of its fragrant refreshing air. The adventures it invites us to find ... if only the dream were real. The island we love to imagine could well be beautiful Kosrae, pleasure calls in the smiles of its gracious people, in the lure of its sea for fishing and play, and most of all in its restful, scenic way of life. Rich in historical sites and ruins, this jewel of Micronesia was a favorite haven of pirate Bully Hayes. Now it can be yours. The Dream is real, Breakaway to Kosrae…..
Visit Kosrae…  
Kosrae is a unique eco-tourist's delight. White sand beaches and mangrove forests surround the shoreline looking out to fringing reefs where coral gardens are home to a diverse variety of marine life and vast schools of vibrant tropical fish. Above the water, the jungle and the mangroves offer a diversity of life that will delight birdwatchers and biologists alike. Local hunters or fisherman rarely disturbs these rich ecosystems. The people of Kosrae are considered to be one of the most peaceful and gracious people on the planet. Traditionally a spiritual people, they embraced the beliefs of the early Christian missionaries who followed closely in the wake of the decadence and disease brought by pirate and whaling ships in the 1800s. The traditional skills of fine weaving from hibiscus, pandanus and coconut palm have not been lost and are handed down through the generations. Wood carving, traditional canoe and cottage construction, fishing, farming and cooking skills are also regularly practiced as they have been for hundreds of years. Kosrae's attractions are varied and numerous, focusing on history, culture, and the environment. It is one of the places in the world that has true ecotourism. Trekking through jungles and mountains, quietly canoeing in the mangrove channels, marveling at Neolithic ruins, or diving pristine reefs and sunken ships are just some of the many activities awaiting the traveler. Or you may wish to simply do nothing at all and unwind from the hectic pace of today's world. Be forewarned: It's contagious! 
Visa and Entry Formalities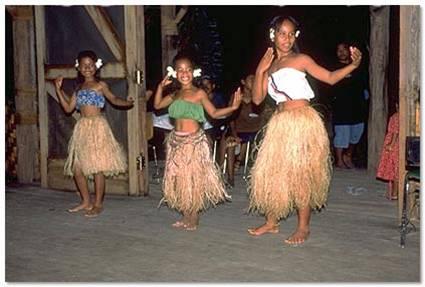 Entry and Exit Formalities: Entry requirement for Kosrae are same as most places. You will be required to fill out an immigration form and a customs form. A US$15 departure tax is collected at the airport before departure. US citizens must show proof of citizenship and nationals of other countries must have a valid passport. A 30-day tourist permit may be obtained upon entry from immigration officials. All visitors must have a return or onward ticket.  Customs checks are performed upon arrival entry to Kosrae. Visitors are allowed to bring one carton of cigarette, one pound of tobacco (about 20 cigars), and 52 fluid ounces of alcohol. An import tax in excess of these products will be levied. Under $200 value of each of following – cosmetics, toiletries, perfumes, non-alcoholic beverages, foodstuff, citrus fruits, and soap are permitted without tax. Fruits and vegetables, flowers, and other plant life as well as livestock, poultry, and meat products are either prohibited or restricted. FSM Division of Customs: (691) 370-3347.
How to Get to Kosrae?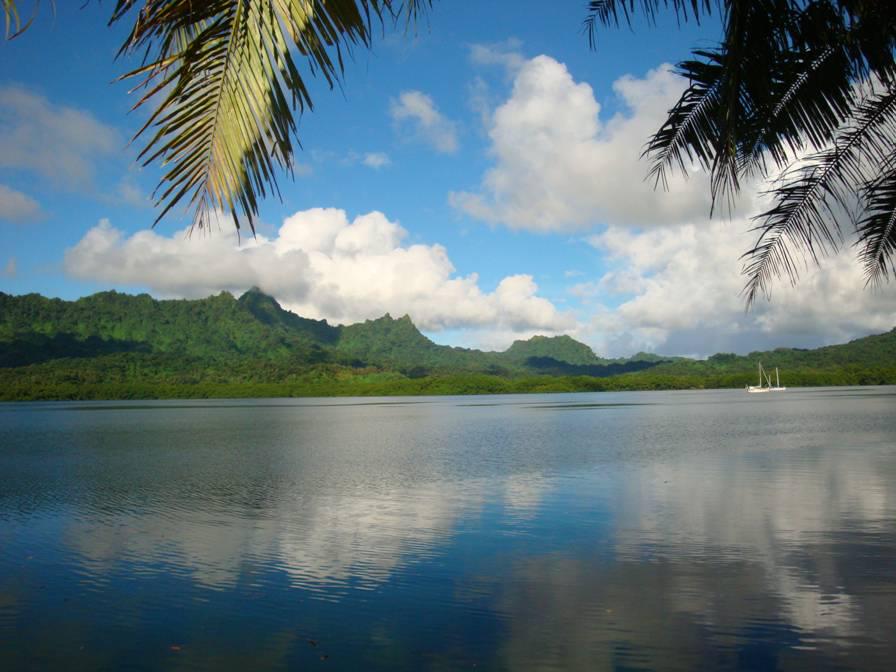 Getting to Kosrae is near the equator in the central Pacific (5 degrees North and 163 degrees East) Kosrae is on the United Airlines Island Hopper route (flight UA172 from Guam and flight UA153 from Honolulu) which travels 4 times a week between Hawaii and Guam.
Where to Stay in Kosrae?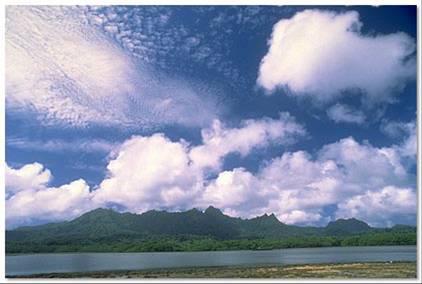 Accommodation and Properties
There are six hotels dotted around the island, with a total of 60 rooms. These hotels offer pleasant but rustic accommodations. Reservations are encouraged, given the limited number of rooms.
In the communal spirit, a few of the hotels offer get-togethers during the week. This is a great way to meet fellow travelers and residents.
Most hotels have restaurants that serve a variety of Western, Asian, and local delicacies. The local fare – primarily fish, taro, breadfruit, bananas and pigs during special occasions – is highly recommended. There are also a couple of restaurants sprinkled in Tofol. Prices are reasonable and the service is good. Tipping is optional but welcomed. Major credit cards are accepted at most establishments.
 
Kosrae Nautilus Resort
Address: P O Box 135, Kosrae
Tel: (691) 370-3567
Fax: (691) 370-3568
Email:
[email protected]
Website:
www.kosraenautilus.com
At Kosrae Nautilus Resort, your own private beach is our front yard. Our intimate 16-room grounds are located in tropical gardens, staffed by friendly faces ready to attend to your every comfort. Rest easy in our air-conditioned rooms, all with two double beds, 22-channel cable TV, minibar, and tea/coffee making facilities - with daily room service to boot. Venture out from your room into our full restaurant and bar, and take a dip in our swimming pool.
Kosrae Village Ecolodge
Address: Box 399, Kosrae
Tel: (691) 370-3483
Fax: (691) 370-5839
Email:
[email protected]
Website:
www.kosraevillage.com
Kosrae Village Ecolodge & Dive Resort has 9 Traditional cottages along the oceanfront. It is a 5-star PADI dive center. Dive, snorkel, hike, climb, canoe and kayak, exploring the incredible Pacific island ecosystems found on Kosrae, Micronesia. The owners are Katrina Adams, Bruce Brandt, and Madison Nena.
 
Pacific Tree Lodge
Address: PO Box 637, Kosrae
Tel: (691) 370-7856
Fax: (691) 370-8828
Email:
[email protected]
Website:
www.kosraetreelodge.com
Six beachside cottages, where you can rest and relax in the shade and arresting beauty of the incredible mangrove trees. Our cottages have two queen beds, air conditioning, a refrigerator, cable TV, private direct phone line, WiFi and internet connection, and maid service. Located just a few minutes walking from the famous Lelu ruins, we offer a full range of ocean and mountain activities. Package deals with car rental are available. We are just five minutes drive from Tofol city center and administrative offices. Our restaurant, furnished with a projector, is available for business meeting and conference. Rest, relax and sleep in cool, clean comfort, in cottages perched on the edge of the mangroves. The mangrove channels are rife with fish and crab. And enjoy a stroll down the mangrove walkway to get good eats, when the Bully's restaurant opens daily for business
 
DJ's Apartment
Address: Wiya, Tafunsak

Tel: (691) 370-2308

Fax: (691) 370-3380

Email:
[email protected]
Tradewind Motel
Address: Lelu island
Te;: (691) 370-3991
Fax: (691) 370-4047
Email:
[email protected]
or
[email protected]
8 rooms, there is TV (cable); telephone, hot/cold water; bathroom, parking space.
How to Get Around in Kosrae?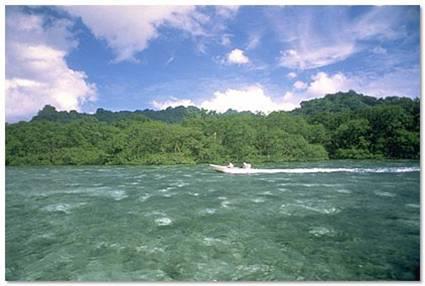 The legal speed limit of Kosrae is generally 25 miles per hour (40 km/h) unless otherwise specified. Exercise caution when driving during the rainy season. Kosrae's roads are made of coral and asphalt, and when water is added, an oily residue is created. This makes tire contact with the road slippery.
Some facts about driving in Kosrae:
In Kosrae, we drive on the right side of the road

The national speed limit is 25 mph (40 km/h)

Use of foreign driver's licenses (all types accepted)

The legal age for driving is 18 years

Kosrae's roads are made of coral and asphalt

Things to watch out for while driving in Kosrae include dogs, chicken, people, street humps

In some of the more remote areas, exercise caution. The Kosrae Visitors Bureau recommends that you inform your hotel's management or place of stay where you plan to go and how long you'll be gone. Do not bring valuables; most sites are free to the public unless otherwise stated. If you find yourself in trouble, dial "911" to contact the Kosrae Police Department.

Taxis - are available on the island every day from 7:00 AM to 10:00 PM.

Car Rentals - There are a number of

car and motorcycle rental companies

in Kosrae.
Rental Cars & Cycles
There are a number of car and motorcycle rental companies in Kosrae. Please contact them directly for their prices and offerings.
Senny's Car Rental
Address: PO Box 653, Tofol, Kosrae 96944
Tel: (691) 370-3288 or (691) 970-3412
Fax: (691) 370-4888
Email:
[email protected]
Hairom Car Rental
Address: PO Box 934, Utwe Kosrae 96944
Tel: (691) 370-3427
Email:
[email protected]
KNS Car Rental
Tel: (691) 370-2584
Japanese style
 
MGT Car Rental
Tel: (691) 370-7856
Email:
[email protected]
or
[email protected]
Kosrae offers so many Activities and Adventures…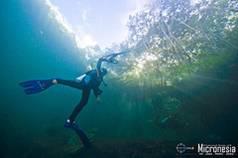 Kosrae's attractions are varied and numerous, focusing on history, culture, and the environment. It is one of the places in the world that has true ecotourism and free access to Museum. Here are some of them: Historical Ruins: Lelu is One of the wonders of the Neolithic world and an archaeologists dream. Menka is a reminder of Kosrae's past: there you will see some basalt walls, chambered living quarters and religious platforms. Hiking Mt.Finkol is for the adventurous, experienced and fit traveler since this is Kosrae's highest peak. Wiya Bird Cave: The bird cave, located in Tafunsak about two miles from the airport and is home to thousands of Island Swiftlets. Oma Hiking Trail: It was once a Japanese command post during the Second World War. Sipyen Waterfall is a refreshing 30-foot cascade of mountain waters that bathers and photographers alike will enjoy. Kosrae Museum: Ancient artifacts and restored photos of Kosraean history and culture are kept here free access. Giant Clam Farm: This is a national project where protected giant clams can reach up to 3 feet and weigh 500lbs! YELA Ka Forest: An Endemic Species Tour: View the last and only Terminalia Carolinses stand in the world.
Kosrae's Time Zone:
12 GMT  
Current Weather
at the Capital

Current Population:
8,000
Capital:
Tofol
Official Currency:
U.S. Dollar (US$)
Official Languages:
English and Kosraen
Political Status:
Democratic Constitutional Government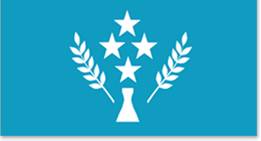 Travel Time / Distances
13 hours from East is the US and 6 hours from the west is Japan.

 




 
Interesting Facts
Kosrae's official bird is the 
Dusky white eye.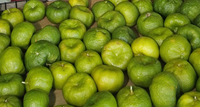 Kosrae is well known for its citrus fruits. Oranges, limes, mandarins, tangerines and other citrus are available from numerous fruit stands, such as the one shown in the picture. Whether staying on the island for a stay or just passing through the airport, citrus – especially the seedless and juicy tangerines – are always available to the traveler that is lucky enough to sample the famous citrus of Kosrae.