Micronesia E-Brochure
Events & Happenings
Travel Tips
MVA Photos
MVA Videos
Press Release: The Marianas Welcomes Visitors for Fresh Air
Saipan Marathon 2019 Rates
Book Your Travel
Travel Deals & Promo's
Share this Page
Subscribe to Information
Already Visited Saipan?
Share Your Experience

Marianas Visitors Authority
P. O. Box 500861, Saipan MP  96950

Tel:
(670) 664-3200/3201

Fax:
(670) 664-3237

Email:
[email protected]
Website:
www.mymarianas.com
MVA Tinian
General Delivery
Tinian, MP 96952

Tel:
(1-670) 433-9363

Fax:
(1-670) 433-0653
MVA Rota
P.O. Box 891
Rota, MP 96951

Tel:
(1-670) 532-0327

Fax:
(1-670) 532-4000
JAPAN
c/o Access Inc., UNIZO Nihonbashi Bldg. 6F
1-5-11 Nihonbashi Honcho, Chuo-ku,
Tokyo 103-0023, Japan
Tel:
+81 3 6262 0975
Fax:
+81 3 3242 1052
Website:
www.japan.mymarianas.com
KOREA
18th Floor, Eulji Hankuk Bldg.,
50 Eulji-ro, Jung-gu, Seoul 04534, Korea
Tel:
(82) 2 775 1571 /
(82) 10 9957 7606
Fax:
(82) 2 753 9040
Website:
www.mymarianas.co.kr
TAIWAN
602, 6F, 220, Song-Jiang Road, Taipei 10467 Taiwan
Tel:
+886 2 2571 5178
MVAT Email:
[email protected]
Website:
www.mymarianas.com.tw
For more information about us or on any of the Mariana Islands, please feel free to contact us at
[email protected]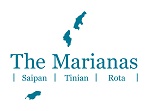 "THREE ISLANDS,
THREE TIMES THE FUN"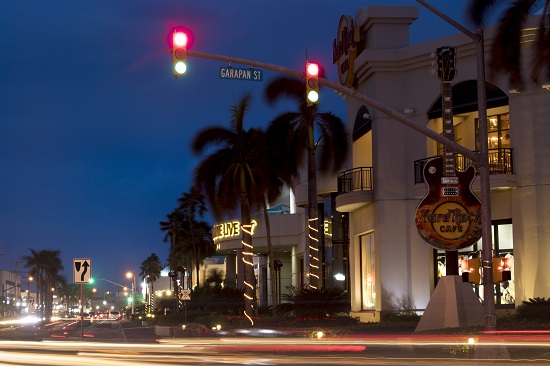 Hafa Adai! (Hello or Welcome)
The Marianas
 makeup America's newest frontier and fun spot in the Pacific and welcome everyone to experience an enjoyable and memorable time.
 
The Commonwealth of t
he Northern Marianas
, installed on January 9, 1978, is comprised of fourteen lovely islands 1,500 miles east of the Philippines, and 1,400 miles southeast of Japan. The islands with visitor facilities are Saipan, Tinian, and Rota. From Guam or Saipan, there are daily flights via commuter aircraft to the islands of Tinian and Rota.
 
The enticing climate of the Marianas is a tropical marine with very little variation in temperature. Constant sea breezes and an abundance of sunshine provide t
he Marianas
with a most pleasant living environment. White sandy beaches and blossoming orange flame trees contrast the blue Pacific, which surrounds all.
 
Find seclusion or eco-tourism in Rota's unspoiled beauty and points of interests, such as the Taga Stone Quarry and the Swimming Hole. Try your luck at a world-class casino on Tinian. Saipan is where golf and diving aficionados come from around the world to tee off and explore. Enjoy the different cuisine, entertainment, and shopping, after trying out marine sports at pristine Managaha Island. You might also enjoy participating in one of our local sports events. Or just relax your mind and body at a rejuvenating spa.
 
We look forward to sharing the "Hafa Adai – Tirow Spirit" with you.
Visit Saipan  


 
Truly Relaxing Tropical Getaway…A chain of 14 islands, the Marianas – Saipan, Tinian, and Rota awaits you.
 
We invite you to experience our year-round summer climate and "small town" atmosphere.  Join us on all three islands where you will find an unspoiled natural environment, warm local hospitality, complete with the sophisticated amenities of a tourist resort. No matter your interest or preferred past time, you are sure to enjoy your visit on Saipan, Tinian, and Rota. 

Saipan. On Saipan, the largest of the three islands has all the modern conveniences and 
amenities 
you've come to expect from a world-class destination; luxurious resorts to quiet family-style accommodations; fine dining restaurants; a world of Duty-Free shopping; and, the absolute sandy beaches found anywhere in the western Pacific.  Superior diving in the Blue Grotto or any of the other 40 world-class dive sites will challenge and enthrall even the most experienced diver.
Visa and Entry Formalities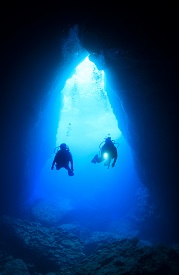 Entry requirements for the U.S. Commonwealth of the Northern Mariana Islands (CNMI) are the same as for any U.S. destination. The U.S. Visa Waiver Program applies. For further details, visit www.travel.state.gov. In addition, a special Guam-CNMI Visa Waiver Program allows visa-free entry from additional countries: Australia, Brunei, Hong Kong (HK Special Administrative Region [SAR] passport or HK Identification card is required), Japan, Malaysia, Nauru, New Zealand, Papua New Guinea, Republic of Korea, Singapore, Taiwan, United Kingdom.  Under the Guam-CNMI Visa Waiver Program, travelers from these countries, for a maximum of 45 days, seeking admission to the CNMI must possess a valid, unexpired machine-readable passport and must not have previously violated the terms of any prior admission to the U.S. ESTA is not a requirement for these travelers.
How to Get to Saipan?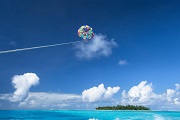 International flights are provided by the following airlines:  
From Japan – Tokyo/Narita – Connecting Flights from Korea, Hong Kong, and Guam.
From Korea – Incheon, and Busan – Asiana Airlines, Jeju Air, Jin Air, and T'Way.
From China – regular charter from Shanghai, Guangzhou, Beijing, and Hangzhou
From Hong Kong  - Hong Kong Airlines and Hong Express
From Guam - United Airlines


The international airlines listed here offer connecting flights to virtually all major cities worldwide. Domestic commuters are run by STAR Marianas Air. For car rental, a U.S. driver's license can be used; foreign visitors can use their home country licenses for up to 1 month. Shuttle buses are available from most hotels and Duty-Free Shopping Galleria in Garapan. Taxis are available, and many hotels offer airport pick-up and drop-off. Note: Since airline schedule changes, it is best to check with each airline or with your travel agent for current schedule.
Where to Stay in Saipan?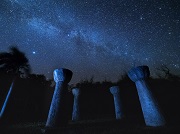 From boutique hotels to luxury resorts with spas and waterparks, a wide range of accommodations are available in

t
he Marianas
 to fit your need and budget during your stay. 
P. O. Box 5152 CHRB
Saipan, MP 96950
http://kensingtonsaipan.com
Pacific Islands Club Saipan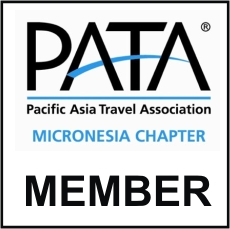 P.O. Box 50237
Saipan, MP 96950                  
T: (1-670) 234-7976
F: (1-670) 234-2030
www.picresorts.com
Kanoa Resort
P.O. Box 500369
Saipan, MP 96950
T: (1-670) 234-6601
F: (1-670) 234-0410
Saipan Ocean View Hotel
P.O. Box 500799
Saipan, MP 96950
T: (1-670) 234-8900
F: (1-670) 234-9428
[email protected]
Saipan World Resort
P.O. Box 500066
Saipan, MP 96950
T: (1-670) 234-5900
www.saipanworldresort.com
Summer Holiday Hotel
P.O. Box 5152 CHRB
Saipan, MP 96950
T: (1-670) 234-3182-84
F: (1-670) 234-3077
[email protected]
www.sholiday.com
Surfrider Resort Hotel
Brigada St., Beach Road,
CK P.O. Box 500487
Saipan, MP, 96950
Northern Mariana Islands
[email protected]
www.saipansurfriderhotel.com
How to Get Around in Saipan?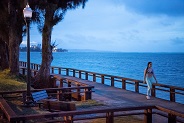 Visitors can freely move around the islands by riding a taxi or driving a rental car.  U. S. driver's license can be used; foreign visitors can use their home country licenses for up to 1 month.  

Shuttle buses are available from most hotels and Duty-Free Shopping Galleria in Garapan.  Taxis are available, and many hotels offer airport pick-up and drop-off.
Saipan offers so many Activities and Adventures…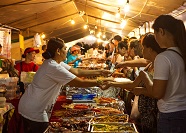 Saipan, Tinian, and Rota each present a wealth of historic, cultural and geographic sites that highlight the unique richness of

t
he Marianas
.  The best part is, you can easily visit a number of significant sites in a single day due to the intimacy of these small islands.
Managaha Island
As its nickname, "The Pearl of Saipan," suggests a trip to Saipan would not be complete without paying a visit to the famous Managaha Island. A small island off the western coast of Saipan, the Managaha Island offers snow-white sand beaches and turquoise-blue waters filled with a colorful array of gorgeous marine life. The island is easily accessible by ferries and speedboat (10-15 minutes from Saipan).
Grotto
The Grotto is considered as one of the best cavern dive sites in the world (voted the world's No. 2 cavern diving spot by Skin Diver Magazine). A steep decline of 103-steps leads to a natural limestone cave with a pool. Underneath the pool is the underwater cavern with three separate cave outlets to the Pacific Ocean. The 5a.m. morning dive usually features turtles, sharks, and manta rays.
 
Bird Island (Isleta Maigo Fahang)
The "Isleta Maigo Fahang," commonly known as the Bird Island – is a small rock islet standing on a coral reef off the northeastern coast of Saipan. The lookout offers remarkable scenery and is also an excellent spot for bird watching. Be sure to bring a pair of binoculars with you.
 
Last Command Post
The Last Command Post, located just below the high cliffs in the Marpi, was one of the final strongholds of the Japanese army during WWII. The surrounding cliffs and the walls of the command post bear the scars of countless bullets and bomb blasts. Today, it's a tourist site featuring several relics from the war. Japanese and Korean memorials are also located nearby.
American Memorial Park
Located in the Garapan area near Micro Beach, the memorial park is a popular spot for strolling or jogging. The park honors the American soldiers and the indigenous people who gave their lives during the Marianas Campaign of World War II. Within the 133-acre boundary are beaches, sports fields, picnic sites, boat marina and mangrove forecast.  
More info
http://nps.gov/amme/
Marine Activities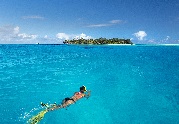 Diving
Explore the wonders of the underwater world. The
 Marianas'
 pristine coral reefs boast colorful and abundant marine life. The sunken relics from WWII also offer a unique dive experience. A wide variety of great dive sites can accommodate both beginners and experts.
 
Wind Surfing
The gentle trade winds that blow on the ocean surface create ideal conditions for windsurfers. Windsurfing can be enjoyed all year round in the t
he Marianas
. Best Season: November-April.
 
Para Sailing
Enjoy the panoramic view from the ocean with a parachute; hooked on a boat, it takes you on a ride approximately 30 meters high. It is an enjoyable experience that overlooks Saipan's Lagoon.
 
Aqua-Naut/Sea Walker
Experience the underwater world by sea walking. See the various tropical fish that enhance your visit in a 3 meter deep dive. Visitors enjoy the popular adventure that is normally experienced by certified divers. Aqua-Naut/ Sea Walker is a safe and fun activity to enjoy.
 
Banana Boat
These boats are fast, becoming an integral part of the islands ocean sports. The Banana Boat does not have a motor but is towed by a motorboat at speeds of 50-60 km per hour. Family and friends will enjoy this floating device that seats 5-6 people.
 
Submarine Tour
Experience an underwater adventure aboard a real submarine! Take this fascinating ride down 30 meters in the lagoon of Saipan for an up-close look at the world below the surface. This is a great tour for the family to enjoy. Magnificent coral formations and various tropical fish make this tour an event to remember.
On-Land Activities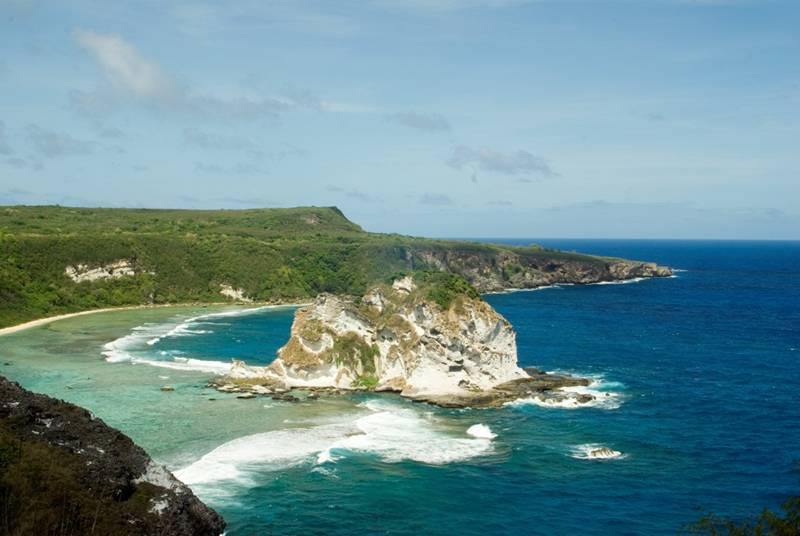 Dinner Show
A variety of cultural dinner shows are available at certain hotels and outdoor venues. The nightly shows feature a colorful mixture of dances from many islands, while others feature the traditional Chamorro/Carolinian dances with a truly local flavor. Dinner is included and the audience can take part in some of the performances.

Sunset Cruise
The sunset cruise offers fine dining, live music, and performances aboard a yacht. The guests can relax and watch Saipan's picturesque sunset while they cruise through a turquoise lagoon. Perfect for a romantic outing with your special someone. Dinner is included.

Off-Road Adventures
Take an exciting ATV ride on a rough but, scenic-terrain, or adventure into the jungle on a 4WD truck. The tours allow you to experience remote beaches and jungle areas where the natural beauty of the islands is best preserved.

Spa Treatment
Visitors looking to pamper themselves will find a selection of spas waiting to indulge their every desire. Inspired by the natural beauty of the islands, the spas in the Mariana Islands offer a vacation within a vacation. Let the aroma of the island spice blends take you to a heavenly world of relaxation.

Golf
T
he Marianas
s have six golf courses with spectacular views. Each course offers a unique set of challenges, environments, and experiences. The islands year-round warm tropical weather ensures that golf can be enjoyed at all times. Try playing a relaxing round of golf in lush, tropical settings.
 
Saipan Attractions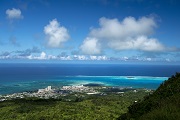 Banzai Cliff and Suicide Cliff
Towards the end of the Battle for Saipan during WWII, defeated Japanese soldiers and civilians fled north to Marpi. Today, these cliffs are tourist attractions that offer glorious views despite their sad history. Numerous monuments dedicated to world peace and in remembrance of the dead can be seen at these cliffs.

Micro Beach
Micro Beach is famous for its colors and white sand beaches. The Oceans colors change several times a day depending on the angle of the sun. The color is said to be most beautify at sunset.  It is a popular spot for windsurfing and kite-surfing. Micro Beach is also a historically significant site to Saipan's Carolinian (Refaluwasch) community. This beach is where the Carolinian migrants set foot upon their arrival on Saipan in the 19th century.

Mt. Tapochao
Although only 1,500 feet above sea-level, Mt. Tapachao is the pinnacle of a mountain ridge rising from the deepest point on the face of the earth, the Marianas Trench. It offers an amazing 360-degree view of the entire island of Saipan, as well as Managaha Island and Tinian. Accessible by 4WD, the mountaintop can also be reached more adventurously by rough rails ideal for mountain biking and off-road ATV tours.

Garapan Street Market
The Garapan Street Market at the Garapan Fishing Base on Beach Rd. offers a cacophony of international dishes at a very reasonable price and free live entertainment.  Novelties, arts, and crafts also on sale.  A meeting place for both locals and visitors, the street market is "the place to be" on a Thursday night from 5-9:30 p.m.  Admission is free.  

For more information, contact the CNMI Dept. of Community and Cultural Affairs at 670-664-2576.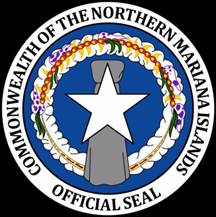 CNMI's Time Zone:
Chamorro Standard Time (UTC+10)
Current Weather
at the Capital

Current Population:
53,883 (2010 census)

48,220 for Saipan

3,136 for Tinian

2,527 for Rota


 
Capital:
Saipan


 
Offic
ial Currency:
U.S. Dollar (US$)
Official Languages:
English

Chamorro

Carolinian 


 
Political Status:
Unincorporated United States Territory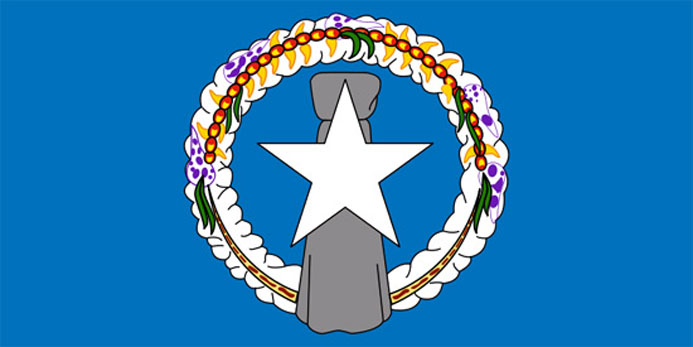 Travel Time / Distances
3.5 hours by air southeast of Tokyo, Japan (1,600 miles).

4.5 hours by air southeast of Seoul, Korea (2,000 miles).

5 hours by air east of Hong Kong (2,100 miles).


 
Interesting Facts
Saipan's official flower is the Plumeria.

 





The CNMI's official bird is the

 Marianas Fruit Dove.