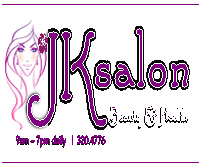 JK Salon
Coz sometimes you just need "me time"
Activities:
Information:
A local beauty and massage salon that caters to local residents and visitors alike.  We offer products in hair and brow trimming, make-up, facial spa, manicure and pedicure, body massage, foot massages and feet reflexology.
Services & Products offered
Hair and Brow Trimming

Make-up

Facial Spa

Manicure and Pedicure

Body Massage

Foot Massages

Feet Reflexology
Hours of Operations
Monday to Saturday - 9:00 AM to 7:00 PM
Sunday - 11:00 AM to 8:00 PM
Holidays Observed: None
Other Info
Credit Cards Accepted: Not accepted
We'd love to hear from you...
Tel:

691-320-4776
691-320-7400

Physical Address:

1st Floor, Family Circle Building , Kaselehlia Street
Kolonia
Pohnpei
96941

Mailing Address:

P.O. Box 2210
Kolonia
Pohnpei
96941
CONTACT US!
* indicates required fields
Please complete and submit this form and we will reply very soon. Thank you in advance.