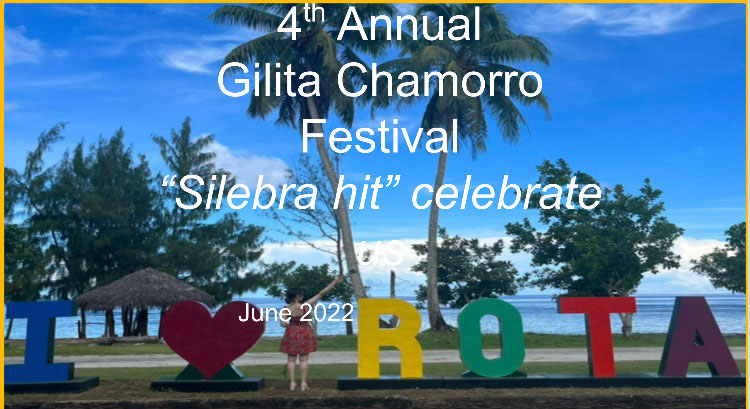 The Municipality of Rota is pleased to host the 4th Annual Rota Gilita Chamorro Festival on June 22-24, 2022. This year's theme is "Silebra Hit!" meaning "Celebrate Us!" and will feature the unique cultural practices of the local people of Rota. The festival will include Chamorro Village Learning Center, Chamorrita Day, unveiling of signage throughout the island, and demonstrations of skills and practices by cultural experts.
We will begin our festival with a proclamation signing and relaying the importance of maintaining our cultural practices and beliefs to preserve them for future generations. This will be followed by an island tour to unveil signage at various sites around island. The festival will also feature Chamorrita Day, focusing on educating and including our youth, local residents and tourists to observe the demonstrations and games provided. Demonstrations will include weaving, medicine making, sling shot throwing, spear throwing, arts and crafts, and cooking. There will also be cooking classes available to share the process of cooking local delicacies for our visitors and guests to learn. Entertainment will feature local artists and bands promoting Chamorro music. We invite our brothers and sisters from the neighboring islands and visitors from afar to visit Rota and partake in this beautiful festival that features many unique cultural practices of our island.
For more information, contact the Rota Mayor's Office Programs and Grants Division at 1.670.532.9451.